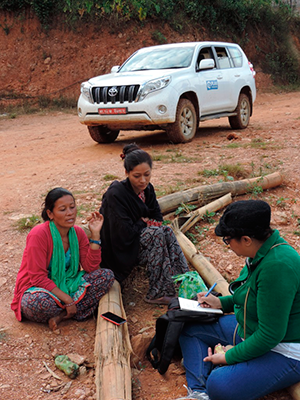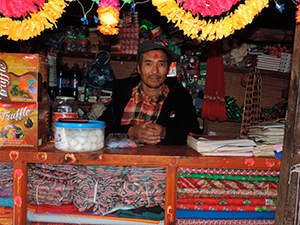 Emergency response to recovery (Nepal)
Our analysis is always based on a sound understanding of context.
Client: Plan International
Representing the worst natural disaster to happen in Nepal in almost 80 years, the earthquake that struck on 25 April 2015 had devastating effects in terms of loss of life and damage to infrastructure. Measuring a massive 7.8 on the Richter scale, the epicentre was just 80km north-west of the country's capital, Kathmandu. Many significant aftershock tremors happened in the following days, leaving tens of thousands of people in fear of returning to their already damaged homes.
The confirmed death toll in Nepal from the combined events of this seismic event was 8702 people, with a further 22,302 injured. Almost 3 million people were displaced from their homes: more than 500,000 houses were destroyed and 4085 schools damaged. The water supplies and sanitation facilities of more than 4 million people were either completely destroyed or disrupted.
At the request of Plan International, Proaction undertook an external, independent evaluation to assess and analyse the quality of outputs, outcomes and results achieved through specific activities undertaken as part of the 2015 DEC-funded response in Nepal, specifically amongst affected communities in Dolakha District, 100km east of Kathmandu.
Working with a hand selected team of qualified Nepali students, consultations were undertaken after training in five communities in Dolakha District. Quantitative findings were registered using a mobile data platform: 265 household surveys were conducted based on a tailored questionnaire, which was complemented by additional key informant interviews and focus group discussions with other project beneficiaries, representatives from supporting government technical services, and staff from Plan Nepal and its implementing partners.